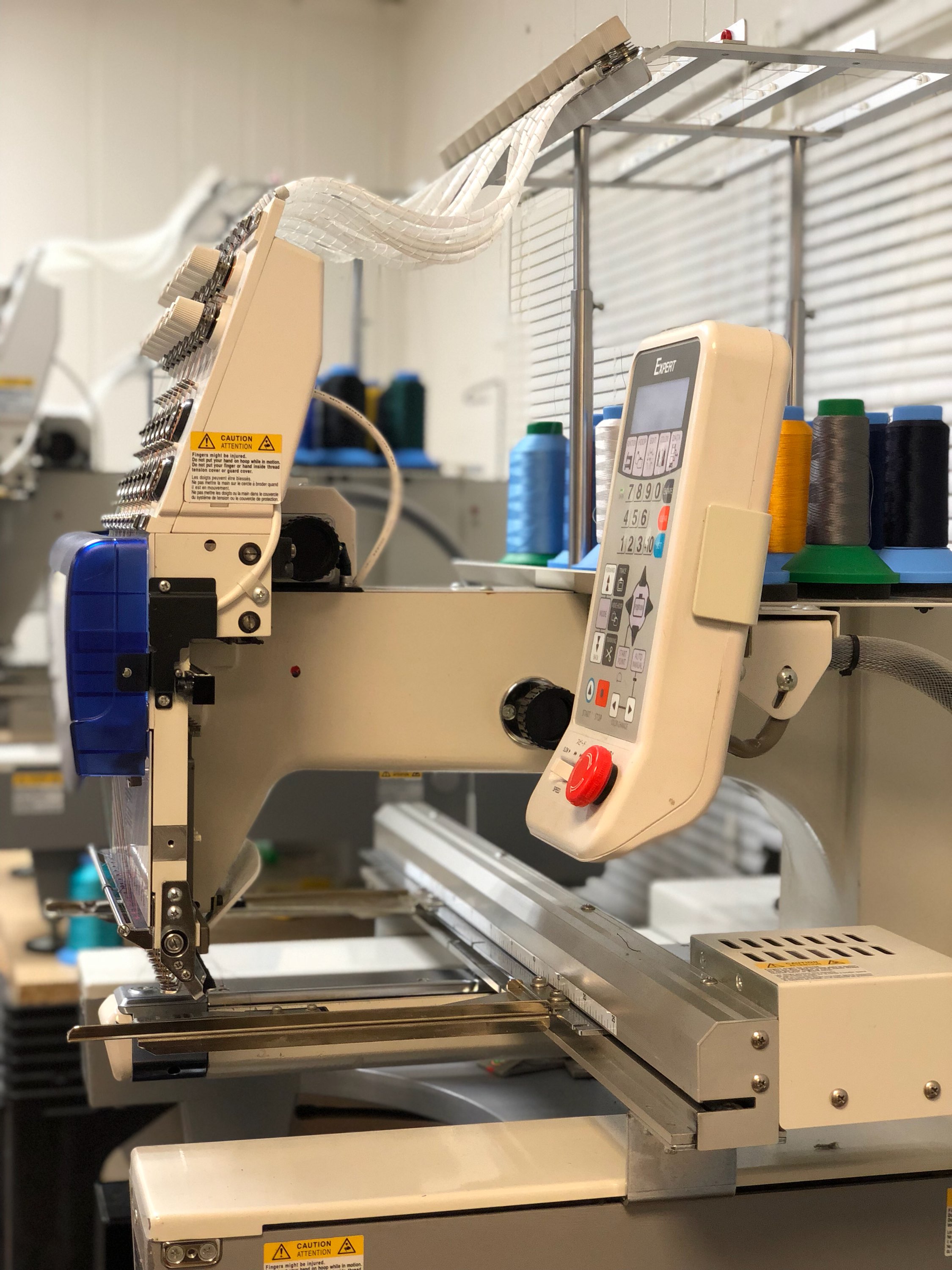 EMBROIDERY:
A&A Custom Wear produces high quality and personalized designs and logos for your organization. We'll help you turn your logo into a beautifully stitched design! For embroidery, any image file type (such as jpg, bmp, png) will work. The images you send do not have to be high quality, but as always, the higher the quality, the better the image results. While there is no minimum order for embroidered products, at least 12 is recommended. An order of less than twelve will generate a one time $25 fee for new logo set up. If the order contains more than 12, however, we're happy to waive that fee. Our customers are free to mix and match between garment styles and colors to create a wide variety of options at no additional cost to them.
Examples of embroidered products we specialize in include:
Events
Corporate Apparel
Sports Uniforms
School Uniforms
Business Uniforms
Personalization
Applique
…and more!
For best pricing, keep in mind that higher detailed logos require a higher stitch count, which increases price. Having multiple locations of embroidery on one garment will also cause the price to rise. All embroidery pricing is variable on things like logo complexity, quantity of garments, and number of design locations. Use the quote checklist for accurate pricing.
WHERE TO START
Send us an email to info@aacustomwear.com including any art files you may have of your design. We can recommend you the best way to get your designs onto garments. In the email, answer as many questions as you can from the quote checklist below to receive accurate pricing:
Screen printing or Embroidery?
What type of garment(s)?
Estimated quantity?
What sizes are needed?
Is your art print ready, or a low quality image file?
Do you need design help?
When would you need the order to be fulfilled by?
Need anything else? Let us know!
For any other questions, don't hesitate to call us today at 630-254-9383 for any and all of your custom apparel needs.